After 4 years of being at a great many Tea Party Sites, I found that all this blogging went no where at all. This forum is based on a truth, that no one owns the Tea Party, That Democrats,Republicans and Independents are by all means, "Tea Party Americans", by the Freedom Of Choice.
                                                        Welcome to the.
                                             Tea Party Independent Forum
 This site page will handle only 150 members, that will seat what will be known as The Round Table. Our Goals are not blogs, but to present information that is sound and honest, and to form contacts within Government to Rebuild and bring a Reform that this Blogging Bla Bla attacks that have gone no where.
 Only News Stories from the Top Leaders in News will be allowed here, the posting will be News Reports Only, and then we will vote to bring the information, to National Attention....
 The Tea Party Independent Forum is Powered by Ning.com. and supported by Toptentogo, and soon Toptentogo will be Powered by Google.com as a Internet Search Provider.
 At Toptentogo's Social Network, you may just blog your little heart out, all you want, and at the Group pages you will find there, Concepts for the Groups: build your own or help build the ones in place.
 To help you kind of understand we feel that Government Officials keep people from a unity in order to maintain Control over the Dollars at the White House. The Tea Party Independent Forum is a Wake up Call, to Congress that the Tea Party will take its place in America's History and we may just see our first Tea Party President Of The United States.. Just because of all the blog and News Reports, fussing and fighting between the Two Parties. Some of us feel that some sites created the blogging to just keep us bound, tied up, in hopes Government officials will see a Concept to build on.
 Now because Tea Party Americans Seek Independence within the Independent Voting Forum, a large number of Tea Party Vets, and members came under lame attacks by Officials...this is a fact that will be shared.
  The one main purpose of this forum is to build a unity lost, between Democrats and Republicans, and I will share this, the postings listed here will be under blogs, but by all means they are not, they are goals that are honest, with out the Political Official Bashing. This has become a boar...
 I am tired of seeing posting that, President Obama is taking over the world, and Romney is a part of The New World Order...in my view this is so much crap...and my boots are not tall enough to walk through it.
 Now if you are a Independent Thinker...you will be most welcome here, to take the position of the 150 Members of The Round Table.
 I am by all means A Tea Party American, and I am a Independent Thinker....
 The following group links by Ning.com, below, are at Toptentogo, for all the Bloggers..so have fun and be nice.
 I am a bit dyslectic and my grammar, and writing skills are bad, but I do feel that you do understand what is written. Vote for who you wish, it is your right, respect the person here under what ever Political Party they are and you and I will get along. I had to remove one member at Toptentogo, and it was not what I wanted to do...
1 memberLatest Activity: Apr 29
What is the Democrat Party About ? 
The following web link is from Google.…
1 memberLatest Activity: Apr 29
Republican Social Network and what its about.
 From a Google web search,…
1 memberLatest Activity: yesterday
The Tea Party Independent Forum
What is this, its where Democrats and Republicans, and…
1 memberLatest Activity: Jun 9
The Tea Party and what it is about...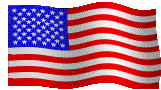 The Tea Party Independent Forum, Powered by Ning.com
A Official Independent Forum, Copy Right 2012
http://toptentogosocialnetwork.ning.com/ To link in with The Tea Party Independent Forum Blog group just follow the Ning.com link above....